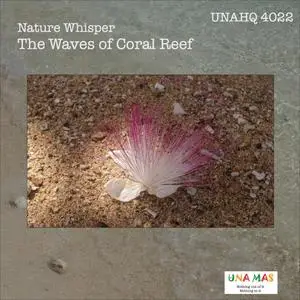 Mick Sawaguchi - Nature Whisper: The Waves of Coral Reef (2023)
FLAC (tracks) 24-bit/96 kHz | Front Cover & Digital Booklet | Time - 60:00 minutes | 1,39 GB
Field Recording | Label: Unamas, Official Digital Download
The reason why I decided to make this album was to ask him about the natural sound source owned by UNAMAS Label for the treatment of my illness, tinnitus and (correctly, headache). The troublesome thing about this tinnitus symptom is that there is no such a cure. Even if you listen to the sound source, you do not lose your tinnitus, but when you are concerned about tinnitus, for example, when you go to bed, you can play it and listen to the "sound" to reduce the level of awareness of tinnitus. For the purpose, it is scientifically based on the theory of TRT. Therefore, I searched for various sounds and listened to them, but somehow some noise called "random noise", that is, white noise, and some "natural sounds" that came out when I tuned the frequency of the radio. I felt it was suitable for neutralizing the noise that was being generated.