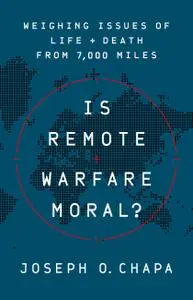 Is Remote Warfare Moral?: Weighing Issues of Life and Death from 7,000 Miles by Joseph O Chapa
English | July 5th, 2022 | ISBN: 1541774450 | 272 pages | True EPUB | 3.10 MB
America is at an important turning point. Remote warfare is not just a mainstay of post–9/11 wars, it is a harbinger of what lies ahead—a future of high-tech, artificial intelligence–enabled, and autonomous weapons systems that raise a host of new ethical questions. Most fundamentally, is remote warfare moral? And if so, why?