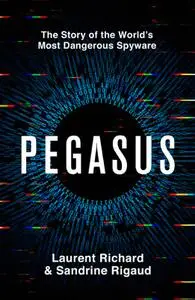 Pegasus: How a Spy in Our Pocket Threatens the End of Privacy, Dignity and Democracy, UK Edition by Laurent Richard, Sandrine Rigaud
English | January 31st, 2023 | ISBN: 1529094836 | 336 pages | True EPUB | 0.90 MB
Pegasus is almost certainly the most powerful piece of spyware ever developed. Installed by as little as a missed WhatsApp call, once on your phone it can record your calls, copy your messages, steal your photos and secretly film you. Those that control it can find out your daily movements: exactly where you've been, and who you've met.