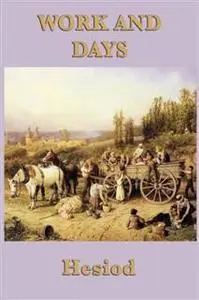 «Work and Days» by Hesiod
English | EPUB | 0.2 MB
Work and Days is a didactic poem of some 800 verses written by the ancient Greek poet Hesiod around 700 BC. At its center, the Works and Days is a farmers almanac in which Hesiod instructs his brother Perses in the agricultural arts. Scholars have seen this work against a background of agrarian crisis in mainland Greece, which inspired a wave of colonial expeditions in search of new land. In the poem Hesiod also offers his brother extensive moralizing advice on how he should live his life.