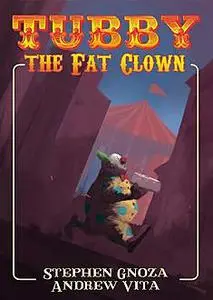 «Tubby the Fat Clown» by Andrew Vita, Stephen Gnoza
English | EPUB | 0.1 MB
The circus is failing. Ticket sales have been declining for years. Morale among the performers is low and many fear that they will soon be out of a job.
One performer, Tubby the Fat Clown, has little money, but a big appetite. He has begun to show up at children's birthday parties to steal the cake. Children, finding this funny, have come to adore the fat clown. Parents, though they disapprove, have turned a blind-eye to Tubby's antics.
To repay Tubby for appearing at her birthday party, young Kimmy offers to help the circus out of its rut. However, many people — including her father, disgruntled circus performers, and local gangsters — would love nothing more than for the circus to shut down once and for all….