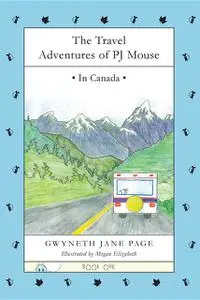 «The Travel Adventures of PJ Mouse» by Gwyneth Jane Page
English | EPUB | 4.1 MB
PJ Mouse, an adorable little stuffed animal, was lost and alone until young Emily heard his cries for help.  Now, along with his new family, PJ gets to travel the world.  Join PJ on his first adventure across Canada as he hikes on a glacier, finds a salt lake in the prairies, and walks on the ocean floor in Nova Scotia.   Upon returning to his new home PJ meets the family pet…a very large CAT!  
«Oh fiddlesticks, don't cats usually like mice as a small snack?»
These books are designed to keep kids reading….lots of words but with pictures on every page….there is always something to keep kids turning the pages.  Kids will get to explore the world with PJ Mouse, learning that it is a wonderful place that we all need to care for and that things are not always as scarey as they seem.