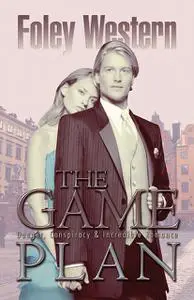 «The Game Plan» by Foley Western
English | EPUB | 1.0 MB
Lean, louche and loaded, Dan is boss of his own multi-million pound computer tech company at the tender age of thirty-six. A charmed life, you might say… except that someone wants him dead.
He's been shrugging off the hate mail that keeps appearing in his inbox. After all, you don't get to the top without making a few enemies — disgruntled former employees, business rivals, the husbands and boyfriends of his many lovers… Oh, and there's the small matter of that Sicilian deal in which he seriously upset the Mafia…
The Police are getting nowhere with the case — but when he's introduced to beautiful Financial Analyst Holly, Dan finds he's met his match. Her incisive mind is piqued as Dan's hate mail evolves into death threats and a passionate romance develops as it dawns on them both that Dan's been flirting with fate in the form of a sinister and deadly cabal of Middle Eastern terrorists.