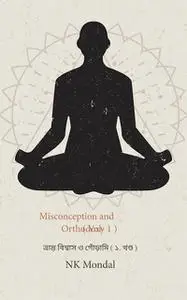 «Misconception and Orthodoxy» by NK Mondal
English | EPUB | 3.3 MB
About the book:Misconceptions and orthodoxy is a book about religious misconceptions and superstitions. An Anti-Misconception and Anti-Superstition book by renowned Indian writer and philosopher NK Mandal Sir. Mainly written about religion. Q&A books. The book does not attack any religion, but rather the superstitions are selected from the religion. The book is written in favor of religion. The author says that I am trying to sort out the superstitious principles from religion. Ordinary people will get back the true and real form. Many people may misunderstand me without reading the book but once you read it with your mind, if you have knowledge, you will come to the true path and religion will seem easy.