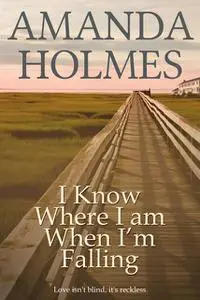 «I Know Where I Am When I'm Falling» by Amanda Holmes
English | EPUB | 0.4 MB
Opening in 1969 in New England, I KNOW WHERE I AM WHEN I'M FALLING is as rich in relationships as the colours and textures of the time.
Ruby Lambert, is the eldest daughter in the eccentric Lambert family who get caught up in the life of Angus Aleshire, a charming, smart and athletic boy who they try to help and who shares Ruby's unconventional bent and love of the piano.
Ruby and Angus fall in love but Angus has a dark side. His boyish charms start to wear thin losing him family and friends along the way and when his clever schemes and misbehavior get him in trouble, culminating with an art heist, he tries even Ruby's love for him.
The story spans thirteen years, and poses uncomfortable questions about the blindness of love, nurture versus nature and life through rose tinted glasses. Ruby struggles to square her vision of Angus's potential with the unsettling and mounting reality.