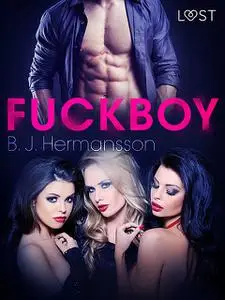 «Fuckboy – Erotic Short Story» by B.J. Hermansson
English | EPUB | 0.1 MB
"This is when we decide that Seb will be our fuckboy. Instead of letting him get in the middle of our friendship, we will share him. Everybody gets their piece. No one will be excluded. We will all make love to, enjoy and feel his great body. Pleasure and ecstasy. What could go wrong?"Of course, this idea was unexpected. I was the diplomat, Nelli was the thinker, and Isa was the romantic. We were all different, yet very similar. Three friends. The very second he stepped into our classroom, we all wanted him just as much. Our pussies whimpered for him, and our thighs shook with desire. And he fucked with such passion and force. Soon, we would all experience it. Fuckboy is an erotic short story about sharing and the fact that things don't always turn out the way you thought they would.B. J. Hermansson skillfully creates short stories that encompass both quick-witted prose and poetic descriptions. The underlying tone in these texts often inspires the reader to contemplate and question our established, pre-conceived ideas, especially when it comes to the normal, standards and sexuality.