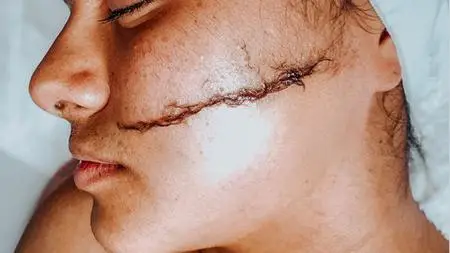 Dermaplaning - The Complete Guide
Last updated 3/2021
MP4 | Video: h264, 1280x720 | Audio: AAC, 44.1 KHz
Language: English | Size: 1.00 GB | Duration: 1h 4m
Learn to confidentially perform a Dermaplaning treatment on your clients - they will leave with a glowing complexion.
What you'll learn
How to confidently and safely perform a dermaplaning treatment
Basic anatomy and physiology of the skin
Basic anatomy and physiology of hair
Requirements
Basic knowledge of facials
Basic knowledge of skincare
Description
Dermaplaning is the hottest beauty treatment right now (with over 300k+ searches a month on Google). Dermaplaning is a highly effective skin exfoliation technique that has unbelievable results. It is perfect for all clients, young and old and highly beneficial to clients who have darker facial hair. Not only does this treatment remove the peach fuzz, but it also helps slow down the ageing process. This treatment can be combined with other facial treatments allowing you to create packages that you can sell to your client and make more money! This low cost but highly profitable treatment is a great procedure to add to your salon menu. The average price for a dermaplaning treatment in the UK is £50 and in the States it's much higher with some salons charging as much as $150!In this course you will learn:Basic anatomy and physiology of the skinBasic anatomy and physiology of hairWhat is dermaplaningWhat are the benefits of dermaplaningThe difference between dermaplaning and shavingHow often can a client have this procedure Client consultationsContraindicationsComplicationsStep by step guides: in written form and an instructional videoHow to practice dermaplaning on yourselfHow to safely provide a dermaplaning treatmentWhat to do if your client has sensitive skinAftercareThis course is packed with videos, manuals and knowledge that our trainer has gathered over the years. All of our videos are fully subtitled.
Overview
Section 1: Introduction
Lecture 1 Introduction
Lecture 2 Anatomy and Physiology
Section 2: Dermaplaning
Lecture 3 What is dermaplaning?
Section 3: Clients
Lecture 4 Consultations
Lecture 5 Contraindications
Section 4: The Treatment
Lecture 6 Complications
Lecture 7 Equipment and technique
Lecture 8 Step by step guide
Lecture 9 Dermaplaning Videos
Lecture 10 Top tips
Lecture 11 Full dermaplaning procedure PART 1
Lecture 12 Full dermaplaning procedure PART 2
Lecture 13 Legs
Section 5: Aftercare
Lecture 14 Aftercare
Beauty therapists wanting to start a career in skin treatments,Estheticians,Skincare enthusiasts,Doctors, nurses or healthcare practitioners wanting to specialise in skin