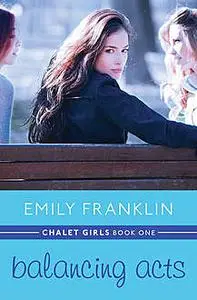 «Balancing Acts» by Emily Franklin
English | EPUB | 0.5 MB
Three girls find romance and friendship while working at the most exclusive ski resort in EuropeAt Le Trois Alpes, Harley, Melissa, and Lily (a.k.a. Dove) find a place to run away from their pasts. Small-town Colorado girl Harley scored the coveted hostess job—even though she's got attitude to spare. She hopes to start a new life with rich and famous friends—and perhaps a cute guy. Melissa just arrived from Australia and is ready to cook. But things heat up fast for her when her ski-pro ex-boyfriend just happens to make his way to the slopes. And Lily is really wiping the slate clean: With a new name and lowly maid status, no one needs to know about her society-girl history. If the Chalet Girls can manage to balance their jobs, crushes, and hidden pasts, they are in for one hot winter!