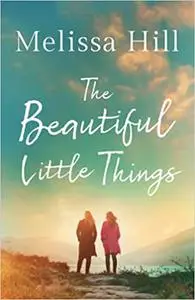 Melissa Hill, "The Beautiful Little Things"
English | 2021 | ISBN: 1542033047| 331 pages | AZW3 / EPUB | 1.1 MB
Torn apart by grief, can two sisters rediscover joy in the memory of their mother's love?
Romy Moore has always cherished the warm embrace of her family home in the foothills of the Dublin Mountains―a welcome escape from life on the lower rungs of the London career ladder. It is her mother Cathy's encouragement that has kept Romy chasing her dreams, so when she loses her, Romy feels more adrift than ever.
Ambitious and unflappable Joanna has always been the sister with her act together, but the birth of her twin daughters and the loss of her mother changes everything. Torn between giving her children the same start in life that she had and missing her high-powered tech career in Silicon Valley, she can't help wondering: was she right to swap ambition for family?
As the first reunion looms, Romy notices that the home that once rang with laughter now feels empty, her father a passing shadow and her brother brooding and silent. But when she discovers their mother has left behind some important words of wisdom as a helping hand for them to carry on without her, a glimmer of hope sparks to life. Can Cathy's loving reminder of beautiful little family memories guide her children through the festive season―and on into a future without her?