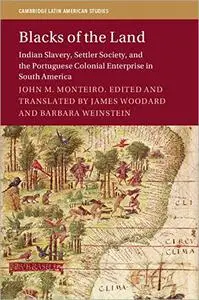 Blacks of the Land: Indian Slavery, Settler Society, and the Portuguese Colonial Enterprise in South America (Cambridge Latin American Studies) by John M. Monteiro, edited and translated by Barbara Weinstein, James Woodard
English | October 25, 2018 | ISBN: 1107114675, 1107535182 | True EPUB | 290 pages | 2.5 MB
Originally published in Portuguese in 1994 as Negros da Terra, this field-defining work by the late historian John M. Monteiro has been translated into English by Professors Barbara Weinstein and James Woodard. Monteiro's work established ethnohistory as a field in colonial Brazilian studies and made indigenous history a vital part of how scholars understand Brazil's colonial past.
Drawing on over two dozen collections on both sides of the Atlantic, Monteiro rescued Indians from invisibility, documenting their role as both objects and actors in Brazil's colonial past and, most importantly, providing the first history of Indian slavery in Brazil. Monteiro demonstrates how Indian enslavement, not exploration or the search for mineral wealth, was the driving force behind expansion out of São Paulo and through the South American backcountry.
This book makes a groundbreaking contribution not only to Latin American history, but to the history of indigenous slavery in the Americas generally.