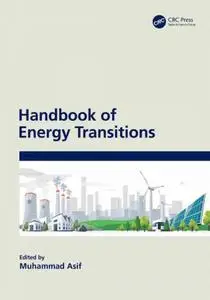 Handbook of Energy Transitions
English | 2022 | ISBN: 9781003315353 | 525 pages | True PDF | 75.24 MB
The global energy scenario is undergoing an unprecedented transition. In the wake of enormous challenges—such as increased population, higher energy demands, increasing greenhouse gas emissions, depleting fossil fuel reserves, volatile energy prices, geopolitical concerns, and energy insecurity issues—the energy sector is experiencing a transition in terms of energy resources and their utilization. This modern transition is historically more dynamic and multidimensional compared to the past considering the vast technological advancements, socioeconomic implications and political responses, and ever-evolving global policies and regulations. Energy insecurity in terms of its critical dimensions—access, affordability, and reliability—remains a major problem hindering the socioeconomic progress in developing countries.