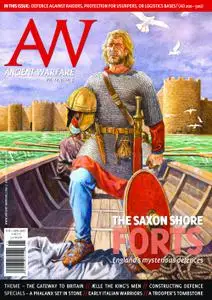 Ancient Warfare Magazine – July 2022
English | 60 pages | True PDF | 85.4 MB
Ancient Warfare is a unique publication focused exclusively on soldiers, battles, and tactics, all before 600 AD. Starting with ancient Egypt and Persia and continuing to the fall of the Western Roman Empire, Ancient Warfare examines the military history of cultures throughout Europe, the Middle East and parts of Asia and Africa. Ancient Greece and Rome receive the most frequent coverage, due both to the wealth of contemporary sources and the modern fascination with these two great civilizations. Subject-matter ranges from the familiar to the more obscure: while Alexander the Great, the Persian Wars and Caesar's Gallic campaigns all receive regular coverage, Ancient Warfare also looks at some of the less common parts of ancient military history, from chariots as battle taxis to PTSD in antiquity.