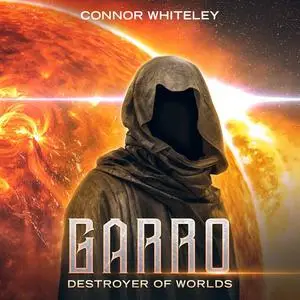 «Garro: Destroyer of Worlds» by Connor Whiteley
English | MP3@192 kbps | 2h 49m | 232.7 MB
A final stand. An ancient mystery on a forgotten world. A threat to change the galaxy forever. 
The hunt is almost over.
Garro knows the location of the virus. His hunt for Kortana is over. Yet can Garro fight his way through hordes of traitors in time?
Can Garro reach the virus before disaster strikes? Or will the worst fate imaginable befall the galaxy?
If you love explosive, action packed sci-fi fantasy stories with epic characters. You will love this book!
BUY NOW!
The starting point of this fantasy and science fiction storyline is Garro: Heresy.
The Garro Series:
Garro: HeresyGarro: FaithlessGarro: Destroyer of WorldsGarro: Mistress of BloodGarro: Beacon of HopeGarro: End of Days