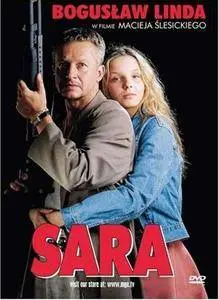 Sara (1997)
DVDRip | MKV | 704x400 | x264 @ Kbps | 107 min | 2,44 Gb
Audio: Polski AC3 5.1 @ 448 Kbps | Subs: English (embedded in MKV)
Genre: Action, Crime, Drama
Director:
Maciej Slesicki
Writer:
Maciej Slesicki
Stars:
Boguslaw Linda, Agnieszka Wlodarczyk, Cezary Pazura
The forty-something Leon who used to be with special forces is now an alcoholic after his wife left him. He gets a call to meet a mobster who's looking for a bodyguard. When he arrives the mobster refuses to hire him because he can tell he's an alcoholic, but when he saves his life a few minutes later, the gangster is very appreciative and gives Leon the job. He's not hired to protect the gangster, but the gangster's 16-year-old daughter, Sara. At first she is annoyed by him and is rebellious and won't cooperate with him, but when he saves her life and takes a bullet for her, she falls in love with him. She makes advances towards him telling him she wants him to be her man. Naturally he refuses her at first because he knows her father would kill him. Eventually he gives in and they become secret lovers. They're in love but how long can they continue their relationship before her father finds out? And what will he do when he finds out?
I really don't understand why this film hasn't become a huge block buster. It is simply the most beautiful, original, and highly intelligent film. Boguslaw Linda (Leon) shines through as the alcoholic bodyguard and his original and snappy dialogue is exquisite. Go buy it, watch it, whatever! Just make sure you see it!!!!!
(click to enlarge)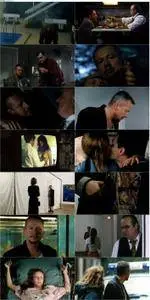 More in My Blog