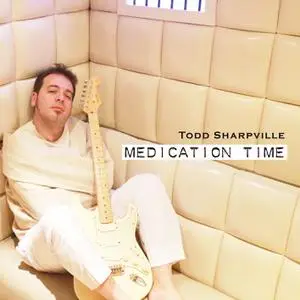 Todd Sharpville - Medication Time (2022)
WEB FLAC (tracks) - 415 Mb | MP3 CBR 320 kbps - 145 Mb | 01:03:06
Blues | Label: Dixiefrog
"Medication Time" explores a period of his life 16 years ago, where the stress of a child contact battle during a messy breakup resulted in a total breakdown and a 2 month stay in a mental hospital in West Wales. "I wasn't emotionally prepared for the sudden separation from my children that came with the divorce. Up until then I was somewhat of a control freak, so the realisation that control is but an illusion never really dawned on me until I found myself floored by reactive depression, suicidal, & sectioned within a state- run facility. Men rarely discuss these kind of emotions with one another, so they can often surprise the hell out of us and prove to be too overwhelming to cope with. Being a musician, I was lucky that I was able to fit the practicalities of my working life around my predicament. I also have some amazing friends. I managed to get back on my feet. Many people don't have these luxuries. Many fall by the wayside and never get back up again."