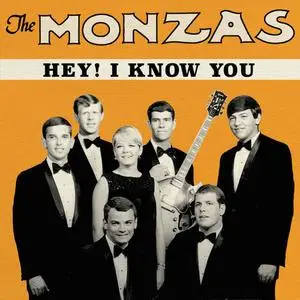 The Monzas - The Monzas: Hey! I Know You (2017)
WEB FLAC (tracks) - 140 MB | MP3 CBR 320 kbps - 50 MB
21:17 | Rhythm & Blues, Soul | Label: Numero Group
The Monzas (named after the car "Corvair Monza Spyder") started in 1961 in North Carolina with Ward May, Skip Henshaw, Nelson Miller, Roger Mercer, Sharon Copeland (née Henshaw), Linda Quinlan, and Bing Greeson. Their primary goal was to play dances at local high schools and private parties. A very simple beginning to an extraordary era. There were several changes in personnel over the 10 years together. Big John Thompson joined in around 1963 to lay the bass track down on "Hey I Know You" and he just stayed. Mickey Coombs and Johnny Andrews came in around 1963-64 and Rick Mitchell came in around 1966. Mike Griffin was added on Sax in 1965. Sammy Fowler came in around 1966, with Billy Carden, Don Baker, and Nelson rejoining in 1967-68.