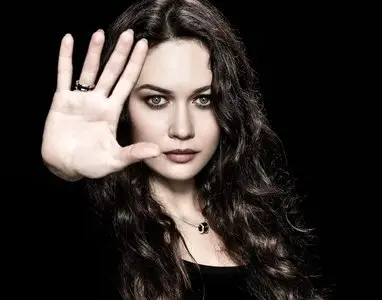 BVLGARI Save the Children Campaign 2014
3 jpg | 2362*3543 | UHQ | 4.75 Mb
In conjunction with celebrating their 130th Anniversary, Bulgari released their annual Save the Children Campaign launching the new ceramic and silver pendant. BVLGARI's commitment to Save the Children is symbolized by a specially-designed B.Zero1 silver and ceramic ring, that features the Save the Children logo engraved on the inside. This jewel is worn by celebrities and by anyone else who believes that being part of the history means being able to change it.
Through this philanthropy Bulgari aims to save 50,000 newborn children and their mothers through life-saving healthcare services in poor, conflict-affected countries and in emergency situations via partial proceeds of the collection.
Bulgari's financial commitment significantly improves the lives of some of the world's most vulnerable and marginalized children in 23 countries on four continents. In 2009, Bulgari decided to take action on behalf of disadvantaged children around the world, as too many children are unable to attain their own aspirations because the lack of education perpetuates the cycle of poverty. Partnering with Save the Children, Bulgari launched a campaign of unprecedented ambition and scope in which part of the proceeds from the sale of Save the Children jewelry – custom designed by Bulgari – are donated to the charity.