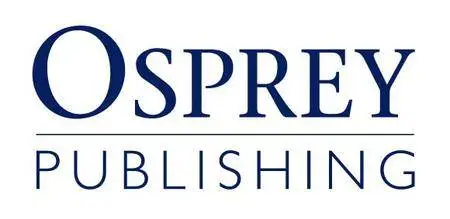 Osprey Publishing - Military History Books Collection [1980 : 2016]
English | ISBN: N/A | 2480 PDF | 71.40 GB
Osprey Publishing is an Oxford-based publishing company specializing in military history. Predominantly an illustrated publisher, many of their books contain full-color artwork plates, maps and photographs, and the company produces over a dozen ongoing series, each focusing on a specific aspect of the history of warfare. Osprey has published over 2,300 books (as Sept,2012). They are best known for their Men-at-Arms series, running to nearly 500 titles, with each book dedicated to a specific historical army or military unit.
Include::
Aerospace
Air combat
Air Vanguard
Aircam Aviation, old
Aircraft of the Aces
Airwar, old
Aviation Elite Units
Aviation Pioneers
Battle Orders
Bellona
Campaign
Carros De Combate (With Rba)
Colour Series
Combat
Combat Aircraft
Combat Aircraft, old
Command
Del Prado
Desert Storm Special
Duel
Elite
Essential histories
Field of Glory
Fortress
Frontline Color
General Aviation
General Military
Graphic History
History
Men at Arms
Military
Military Aircraft
Modelling
New Vanguard
Order Of Battle
Osprey PL Wielkie Bitwy Hystorii
Osprey Publishing
Production Line to Frontline
Raid
Superbase
Vanguard, old (Division Histories + AFV Typs)
Warrior
Weapon
World War 2 Automotive
X-Planes
Book List:
Here
Many Thanks to Original uploader.
For More Rare Movies
Check out my blog!
Download Links :
No Mirrors Please