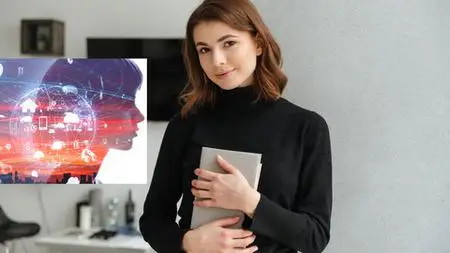 Chatgpt To Self-Publish A Bestselling Book In 24 Hours
Published 1/2023
MP4 | Video: h264, 1280x720 | Audio: AAC, 44.1 KHz
Language: English | Size: 942.41 MB | Duration: 1h 0m
Learn how to use ChatGPT to write and self-publish a book on Amazon - ChatGPT Can Make You and Author Now
What you'll learn
Understand the process of writing a book using ChatGPT
Learn how to research and choose a profitable topic
Learn how ChatGPT and AI will Help You Write a Book in 24 hours
Use OpenAI /ChatGPT to improve the quality of your book
Requirements
This is for people who want to get their book done and done quickly. You might be an entrepreneur, author, expert or just someone who wants to use technology to make the process easier
Description
Welcome to "ChatGPT Self-Publishing Mastery"! This comprehensive course is designed to teach you how to use ChatGPT to write and self-publish a best-selling book on Amazon. Whether you're a seasoned writer or just starting out, this course will provide you with the tools and knowledge you need to turn your writing dreams into a reality.The course will start by introducing you to the basics of using ChatGPT for writing. You will learn how to fine-tune the model to your writing style and genre, and how to use it to generate unique and compelling content. Next, you will learn how to edit and format your book for self-publishing on Amazon. This includes how to create a professional-looking cover, how to format your book for Kindle, and how to create a print-on-demand version.Once your book is ready, the course will guide you through the process of publishing and promoting it on Amazon. You will learn how to set up your author profile, how to list your book for sale, and how to use Amazon's built-in promotion tools to reach a wider audience. You will also learn how to market your book through social media and other online platforms, as well as how to use Amazon's KDP Select program to increase visibility and sales.By the end of this course, you will have a complete understanding of how to use ChatGPT to write and self-publish a book on Amazon, and the skills you need to turn your writing into a successful career. This course is packed with practical examples, hands-on exercises, and expert advice, so you can start writing and publishing your own book today! So, if you're ready to take the first step towards becoming a self-published author, enroll in "ChatGPT Self-Publishing Mastery" now!(Please note: ChatGPT was used to assist with the creation, revision, and improvement of all aspect of this course, including this landing page!)
Overview
Section 1: Get that Book Started with AI / ChatGPT - Start Now
Lecture 1 Quick Win - Let's start here!
Lecture 2 ChatGPT picks a Book Title
Lecture 3 Picking You Best Selling Topic
Lecture 4 ChatGPT Please Generate the Table of Contents
Lecture 5 Create Good and Ethical Content that Sells
Lecture 6 Hidden Issues
Lecture 7 What I Wish I Did with My 4 Previous Books (that I did the traditional way)
Section 2: Researching: Use ChatGPT for Every Aspect of the Book Writing Process
Lecture 8 ChatGPT … help me figure out my target market!
Lecture 9 What Clues Can We Take From Other Books
Lecture 10 Use AI to Brainstorm Your Best "selling" Book
Lecture 11 Get Your Subtitle Dialed In
Lecture 12 Create Your Outline - The Fast Way… with Artificial Intelligence
Lecture 13 How Long Should the Book Be? Guide me… ChatGPT
Lecture 14 Finalize Your Best Book Outline… Fast!
Lecture 15 Make Each Book Chapter or Section Soar
Section 3: Start Writing: ChatGPT Help Me Get This Book Started and Finished Today
Lecture 16 Start Writing My Book - ChatGPT on Overdrive
Lecture 17 Guide ChatGPT to improve on itself and make your book even better
Lecture 18 Nail the Introduction and Conclusion - You are Almost Finished!
Section 4: After It's Written - How to Get it Published - What's Next?
Lecture 19 Now what??? - How to Get Your Finished Manuscript Turned into a Book
Lecture 20 Book Cover Tools and Strategies - Automate and Delegate
Lecture 21 Become a Published Author - You Can Make It Happen
Lecture 22 Final Thoughts Go Get That Book Finished
Entrepreneurs, Authors, Writers, Non-Fiction Aspiring Writers