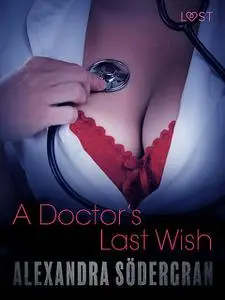 «A Doctor's Last Wish – Erotic Short Story» by Alexandra Södergran
English | EPUB | 0.1 MB
Clara has changed. She feels it in every cell of her body. A new longing has awoken inside of her, something she thought she never wanted: She wants a child.When Clara wants something, no one can get in her way. As a doctor at a large hospital, she has a lot to say. And one day, when she sees a hunk of a chief surgeon, she decides to seduce him, no matter the cost…Alexandra Södergran is an anonymous Swedish author of erotic short stories. Her stories often deal with taboo topics in exciting and innovative ways. She has written more than twenty erotic short stories.