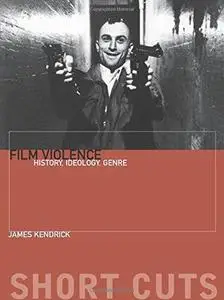 Film Violence: History, Ideology, Genre By James Kendrick
2009 | 144 Pages | ISBN: 1906660263 | PDF | 3 MB
A concise and accessible introduction to the role of violence from the silent era to the present, this volume illustrates the breadth and depth of screen bloodshed in historical, cultural, and industrial contexts. After considering problems of definition, the book offers a systematic history of film violence and examines three of the most popular violent genres: western, horror, and action. It concludes with a case study on the centrality of film violence to the directors of the New American Cinema, such as Francis Ford Coppola, Martin Scorsese, and Steven Spielberg, offering a strong example of how violence, history, ideology, and genre are deeply intertwined.