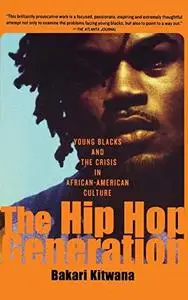 The Hip Hop Generation: Young Blacks And The Crisis In African American Culture By Bakari Kitwana
2003 | 248 Pages | ISBN: 0465029795 | PDF | 11 MB
The Hip Hop Generation is an eloquent testament for black youth culture at the turn of the century. The only in-depth study of the first generation to grow up in post-segregation America, it combines culture and politics into a pivotal work in American studies. Bakari Kitwana, one of black America's sharpest young critics, offers a sobering look at this generation's disproportionate social and political troubles, and celebrates the activism and politics that may herald the beginning of a new phase of African-American empowerment.