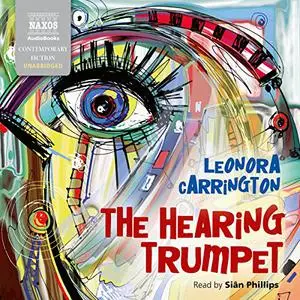 The Hearing Trumpet [Audiobook]
English | July 07, 2017 | ASIN: B073RS5NKZ | M4B@48 kbps | 6h 47m | 139 MB
Author: Leonora Carrington | Narrator: Siân Phillips
Surreal and splendidly unconventional, The Hearing Trumpet is an apocalyptic fairy-tale quest about an occult old ladies' home and the spry nonagenarian who ends up there. After coming into possession of a hearing trumpet, 92-year-old Marian Leatherby discovers her son's plans to send her to a nursing home. But this is no ordinary place…. Here there are strange rituals, orgiastic nuns, levitating abbesses, animalistic humans, humanistic animals, a search for the Holy Grail, and a plan to escape to Lapland and knit a tent….
Surrealist painter Leonora Carrington's novel is an exhilarating journey brimming with laugh-out-loud humor and absurd lunacy.